Team Building- Foreign Trade Dept.
---
LEADER always adheres to the business philosophy that " honest and trustworthy, innovation and development", strive to build first class elite salesteam, professional skilled installation, team, could be tailored all kinds of light, medium and heavy racking, mezzanine racking and other standard and non- standard station apparatus for customers in timely. Products are widly used in domestic and abroad in machinery, electronics, automotive, food, medicine, power, logistics and other logistics management in various industries. We extremely value and cherish every customer.
We LEADER's foreign trade dept. went to Daming Lake on 21th., Aug. All staffes enhance social relations and define roles within teams, involves collaborative tasks.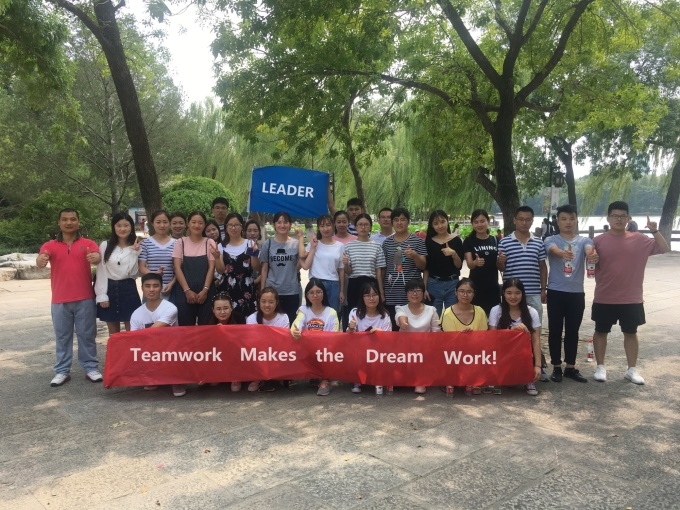 ---
Get a Solution Now
Shandong Lide Storage Equipment Co., Ltd. is the earlier registered enterprises in Shandong Province with the shelf manufacturing, is the earlier domestic production of shelf series of manufacturers, with the overall planning of warehousing, profile rolling, production inspection, surface inspection, surface coating, installation and commissioning, after-sales service, and other all-round one-stop service comprehensive capacity, is specializing in the design of shelves and logistics system design, development, planning and design of three-dimensional warehouses, production and installation of the integration of the professional manufacturing enterprises.